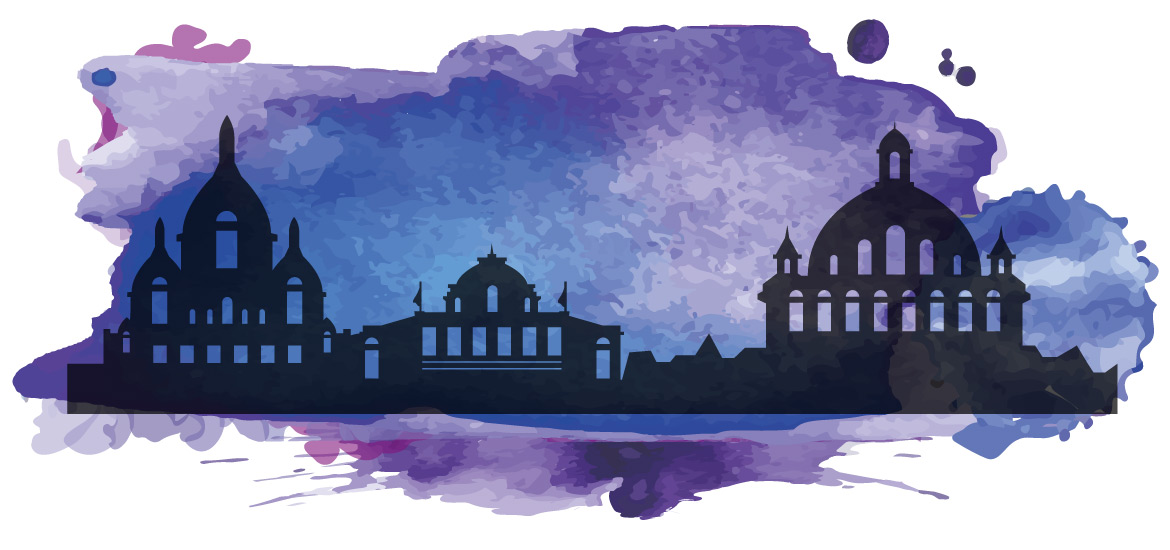 MiS * Made in Sofia is one of the leading production service companies in Bulgaria, active since 2008.
We provide a wide range of production services from TV and web commercials to photo shoots, branded content and music videos.
 
MiS * Made in Sofia Team
Our motivated and skilled team is committed to each and every job.
For us the details are important, compromises are not allowed and we strive for perfection.

Our key words are: class, quality, vision, aesthetics.
Along with the high professional standards, we assure a personal attitude and create a friendly atmosphere for our clients and partners.
Our chaperones speak a range of languages from French to Japanese, they will take you out for an exquisite French meal, fresh Italian pasta, Sushi or a traditional Bulgarian dinner.


MiS * Made in Sofia Services
Pre-production requirements: budgeting - scheduling - scouting.
In-house casting & direct booking of talent.
Securing of all official and government permits.
Full production support for any filmmaking's creative needs.
Legal services.
Travel and accommodation arrangements


MiS * Made in Sofia Languages
Bulgarian
Russian
English
Greek
Mac & PC


Bulgaria Facts
Bulgaria is one of the oldest countries in Europe and was established on the territory of Ancient Thrace in 681 from the merger of two tribes – the Slavs and the Bulgarians.
During its millenial history Bulgaria has undergone alternating periods of wars and slavery, prosperity and success, and yet the Bulgarians have managed to preserve their state, culture and traditions.
After the fall of the communist regime in 1989, Bulgaria became a democratic republic with a fast developing economy and since 2007 the country is a member of the European Union.
The Bulgarians are a mix of different tribes, resulting in a wide variety of colors, faces and features.


Sofia Facts
Sofia is the capital of Bulgaria with a population of around 1,5 milion people. 
It is situated at the foot of Vitosha mountain which is suitable for skiing in winter and hiking in summer. 
The city offers its citizens and guests various ways to spend their free time – intense cultural and artistic life – cinemas, theatres, opera, concerts and exhibitions, rich traditional cuisine, significant cultural sites. 
The Boyana church, which is part of the UNESCO world heritage list is also situated in Sofia. 
And those who enjoy the trendy night life will find in Sofia clubs and bars for any taste.


Bulgaria Weather
The climate is continental with snowy winters and warm summers. 
Bulgaria has a temperate climate with a lot of sunny days during the year and with guaranteed snow in the winter.
During the shortest winter days there are at least 9 hours of sunlight.


Bulgaria Film Community
You can find any type of camera and the latest lenses.
Big and modern studios are available with state-of-the-art technical equipment both for filming as for post-production.
With a long-standing experience in all fields of filmmaking Bulgaria offers skilled and professional film crews, talented actors, beautiful models and well-trained stunt teams experienced in action movies.
As a member of the EU Bulgaria works with European standards. Reforms are being carried out in all spheres of the economy and social life in order to push the country ahead. Nevertheless, shooting in Bulgaria is still very cost effective and that is exactly why the country is amongst the preferred locations for foreign productions.


Bulgaria Geographical Diversity
Bulgaria streches on a land of 111.0000 sq. km and its population is about 7,5 milion people. 
Bulgaria offers a unique diversity of relief forms and landscapes. 
It comprises of snowy mountains, vast and fruitful plains and the Black Sea coast, which extends along the whole eastern border of the country. 
The highest peak on the Balkan peninsula – mount Mussala, is in Bulgaria and it rises 2.925 m above sea level.
Numerous towns with unique architecture and picturesque nature are spread all over the country.
Thanks to its immense geographical diversity on its territory, with 500km the longest ground route in the country, Bulgaria can offer locations for almost any scene a film production would need.
Whether it is a climb of the Everest, a medieval battlefield scene or the pursuit in a Japanese metro – all of this can be shot in Bulgaria.
vast seaside beaches
high mountains of about 3,000m height with alpine landscapes
wild rivers and lakes
forests
all sorts of roads
picturesque countryside
modern buildings and old houses
ancient cities with narrow streets and fortresses